We provide a premium fast-charging experience for EV customers in motion. We know that finding a reliable charge when you're on the move is critical, and our chargers are easy to use and dependable, so they're there for you when you need them most.
You can find us in the places you already like to go, so you can save time in your day and get back to living your life. Koulomb's chargers provide a full charge to your car in less than 15 minutes. Trust us, it'll be a charging experience unlike any other and one you might even enjoy.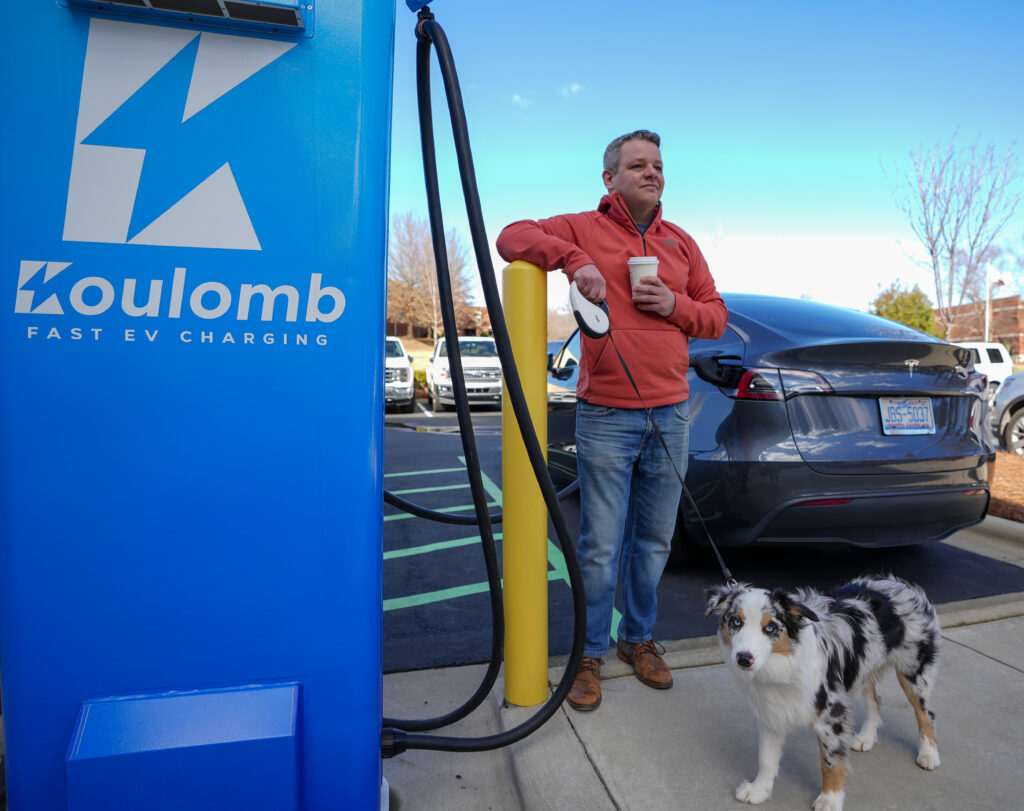 Our chargers are outfitted with top-of-the-line technology and monitoring systems so you can count on them to work. We offer the fastest chargers (350kW+) and the best uptime in the industry, so no more worrying that a charger will be out of service when you pull up to the station. We build our charging stations in a clean and safe environment and offer 24/7 customer service. 
You can count on Koulomb to get you where you need to go.
Charge up with us and see how easy it is…