Blog: How hosting Koulomb EV charging stations works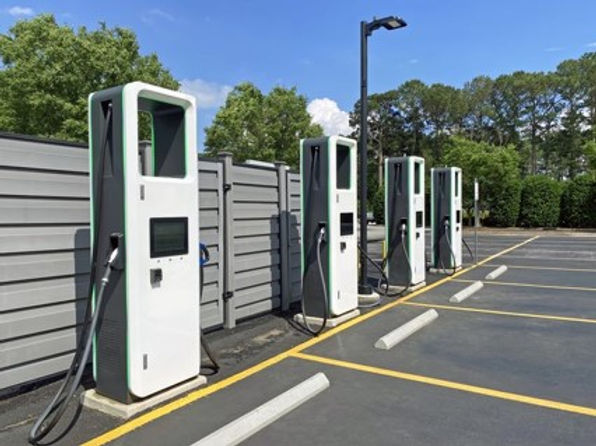 Koulomb offers commercial property owners:
The fastest EV chargers on the market at no cost (in fact, we'll pay you to lease your space)

100% renewable energy powers our equipment

Turnkey installation and maintenance
Koulomb exists because property owners want to maximize their revenues, but may not have the expertise to install and operate the right chargers, the right way. Contact Koulomb today to get the hosting process started. Our charging experience is safe, clean, and complete in 15 - 20 minutes.
How it works:
Initial consultation with a Site Planner (30 min conversation) to better understand your location and preferences

Formal proposal outlining the build and leasing details

Signed lease

Koulomb procures equipment

Koulomb works with local zoning, utility, and other departments to install compliantly (can take up to 90 days depending on jurisdiction)

Koulomb installs equipment over the course of a few days

Chargers are turned on!
It IS that simple.
Koulomb pays for all the equipment, labor and permitting.

Koulomb pays you to lease your space.

Koulomb recoups its investment through competitive point-of-sale charges to the EV drivers using our machines at your location.
Sample lease terms:
Koulomb can share revenue with host OR pay a fixed monthly fee per parking spot

Customized term lengths

Koulomb can arrange discounted charging rates for your personal EV, your employees' EVs, or your EV fleet
Other details:
Koulomb's team has 10 years of experience installing and maintaining EV chargers

Our chargers can service all EV cars on road today (CHAdeMO and CCS connectors)

The bulk of the timeline is in the pre-construction permitting and zoning exercises and largely dependent on your local municipality

Koulomb maintains all the necessary insurance coverage per site

Koulomb targets 100% uptime for all of its chargers and our software can dispatch maintenance crews automatically to repair customer damage, vandalism, etc.

Koulomb typically targets a space of 5 – 10 parking spots, ideally adjacent to unused space for electrical equipment